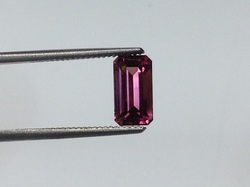 This beautiful pink tourmaline measures 8 x 4mm, weighs 1.04 carats and was cut by Andrew.

---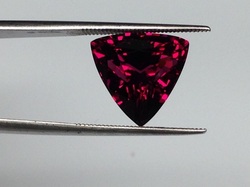 Grady cut and polished this rhodolite garnet into a 12mm, 7.43 carat trillion.

---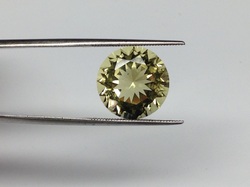 This 13mm, 7.43 carat Orthoclase was cut by Aaron.

---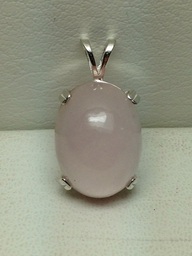 Rebecca cut and polished this beautiful rose quartz cabochon and set it into a sterling silver pendant.
---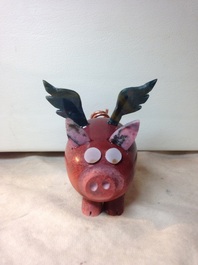 Eva cut this little piggy out of pipestone, polka dot jasper, rhodonite and bloodstone.
---
If pigs could fly! This is Eva's second little porker. Are piglets soon to follow?
---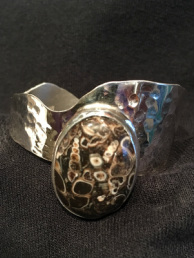 Rebecca's first cabochon was cut from a piece of turretella jasper and she hand made the silver bracelet too.
---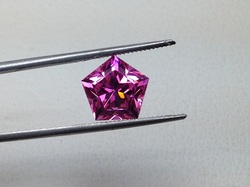 Aidan faceted this pentagon shape pink cubic zirconia.
---
This pink cubic zirconia was cut by Glenn. His own facet design.
---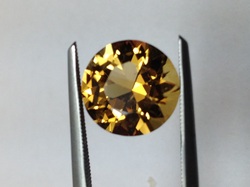 Belinda Jefferson's first faceted gem, a citrine cut into a round brilliant!
---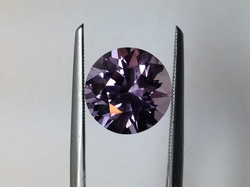 Andrew cut this sparkling round brilliant amethyst, his first!
---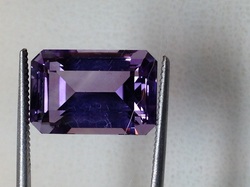 Bill put a lot of time and care into cutting this amethyst from Uruguay.
---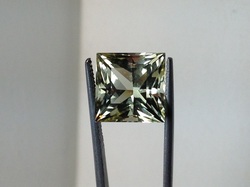 This faceted green quartz was hand cut by Aaron.
---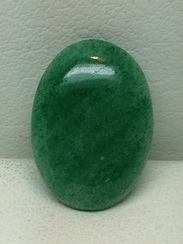 This green aventurine cabochon was cut by Helen. Her first!
---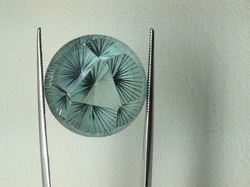 Charlie's own design cut from a piece of civil war era glass.
---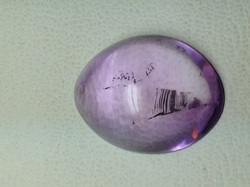 Aaron cut this amethyst cabochon, his first.
---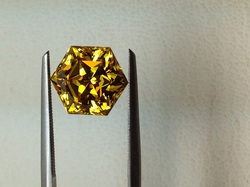 Charlie cut this 9.5mm 8.55 carat yellow cubic zirconia.
---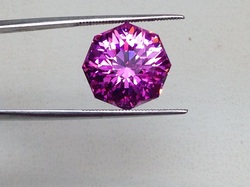 Glenn first created the design himself for this cubic zirconia then faceted it into this beautiful gem.
---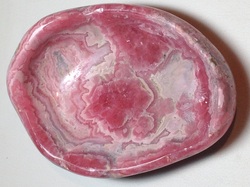 This beautiful pink rhodochrosite bowl measures approximately 4"x3" and was cut and polished by Jamie.
---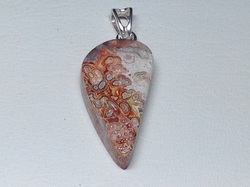 Mary cut and polished this beautiful piece of Mexican Crazy Lace Agate then drilled a hole in the top so she could secure a pegged bail and made it into a pendant.
---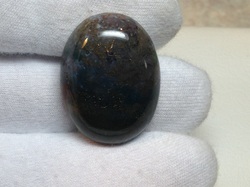 Debbie B's. first cabochon. A moss agate from India.
---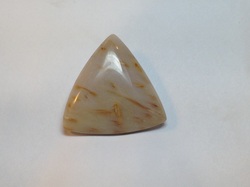 This trillion shape petrified palm wood cabochon was cut by Ann.
---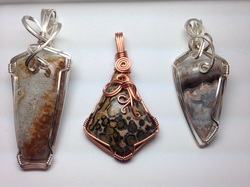 Sue cut the cabochons then wire wrapped them into these beautiful pendants.
---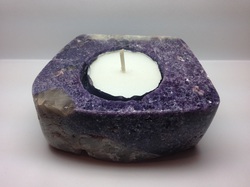 Jenny made this tea light holder from a rough piece of lepidolite.
---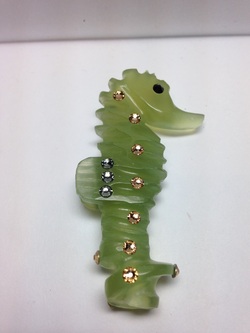 Eva's bejeweled serpentine seahorse.
---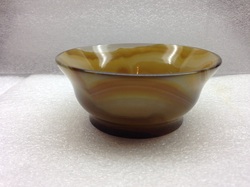 Jamie hand cut and polished this bowl from Brazilian agate.
---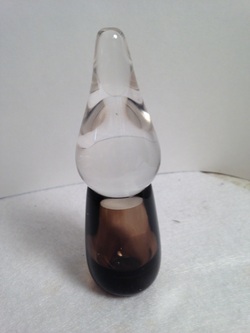 Debbie T. fashioned this little bottle w/stopper from smoky and rock crystal quartz.
---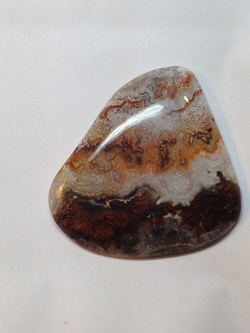 Ann cut this freeform Mexican lace agate.
---